Description
Do you need a customized WooCommerce Cart Icon and positioning of the Cart Content ?

Speed up your Checkout Process with a nice placed and customized cart icon and content
The Plugin extends WooCommerce and allows you to use cart fontawesome icon, change the color of the icon, position of cart icon and content , choose custom image.
Customly position Cart Icon and Cart Content to your website needs – use cart as a popup left,right or centered, add it as a WordPress Menu Item or place it anywhere via shortcode.
Customize the cart icon and content colors based on your needs.
Custom Cart Button / Icon for WooCommerce Features
Automatically Show Cart
You can select to auto open cart once a user is adding a product to the cart via plugin options
Hide Empty Cart
You can select to hide cart icon if cart is empty via plugin options
Hide Cart on Mobile
You can select whether to hide or display cart icon on mobile via plugin options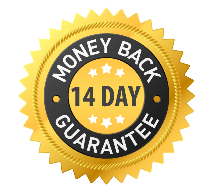 100% No-risk Money Back Guarantee!
If the plugin doesn't meet your requirements, you can get a refund within 14 days of purchase.