Description
Aren't you petrified of updating all products stock one by one after your sales of your retail shop? Struggling to keep track of your stock in your eshop sales? Luckily for you, those days are long gone!

Products Stock Manager with Excel for WooCommerce lets you update your Eshop Stock & Prices Easily – also automatic via Cron Job!
High Speed Funtionality
Ajax Driven
Advanced Filtering
This Ajax driven plugin is very easy to use. All your product Stock, Regular Price, Sale Price to update  will be implemented on the spot, without any delay or inaccuracy. Update based on SKU or PRODUCT ID, EXPORT in the correct Excel Format right away. Moreover, you can easily predefine the Excel Columns in the plugins Settings page for your flexibility. And Products Stock Manager with Excel for WooCommerce will also provide you reporting of your stocked Products, along with the ability to automate the process of Updating with Cron Job. Lastly added, auto update via a google spreadsheet is also supported!
---
Products Stock Manager with Excel for WooCommerce KEY BENEFITS
Update Product Import for Simple & Variable Products !
Instead of updating products Stock and Prices individually, with this plugin you have the opportunity to update UNLIMITED products at a single time. You can update simple products or variable stock and price based on SKU or PRODUCT ID. You can also easily update stock as the sum of values from multiple excel rows for the same product.
Export the right Simple & Variable product data to Update
You can easily export Simple and Variable Products Stock, Prices, SKU, ID, title which are the necessary fields of the Correct Excel Formatt for updating. Along with this you can also Export several other fields for your further consideration. Updating WooCommerce Products Stock has never been easier!
The form is submitted through AJAX, so there is no page reloading.
Get Report of Stocked Products for your Management Purposes
You will also get basic reporting of your Stocked Products, which you can easily shortlist via Search functionality to keep track of your shop and never face problem with Out of Stock products
Automate Update Process with Cron Job!
What could be easier than determining when you want your product stock and/or prices to be updated Automatically? Rather than updating manually, you can use the Plugin settings to define the frequency of updating, define an Excel File Url location and let the software run the Update Process automatically via Cron Job.  As simple as that!
Handle Unlimited Products with Ease!
Our script runs on the background with Ajax technology and is all well optimized to run forever! No more Server or PHP timeouts. You can therefore update as many products you want with no issues!
Supported Fields
The fields that are updated via Products Stock Manager with Excel for WooCommerce are Stock Number, Stock Status, Regular Price and Sales Price. There is also great flexibility, in terms of the supported exports fields of Products Stock Manager with Excel for WooCommerce. Besides the Title, Content & Excerpt, you can also export Status, Author ID, Slug, Product Categories and Tags, Custom Taxonomies like brands, SKU and Weight, Regular and Discounted prices, Stock available, Dimensions (width, length, height) , Downloadable, Virtual, Featured Image, Product Gallery, Upsell IDS, Crossell IDS, Purchase Note, Variation Description, Product Attributes. The latter includes colors, sizes etc.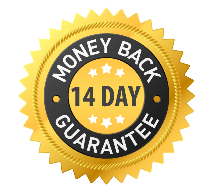 100% No-risk Money Back Guarantee!
If the plugin doesn't meet your requirements, you can get a refund within 14 days of purchase.