Description
Woocommerce Product Bulk Edit Plus inline Editing
High Speed Funtionality
Ajax Driven
Advanced Filtering
Simple and Variable Product Bulk Edit and Variations
Product bulk edit – Find all product variations, update all relevant fields, such as price, stock , width, lentgh , height.
Save time and manage the Products of your Eshop fast and Easy with an Ajax Driven System.
All features are here edit , delete – for categories import is also supported
* For the use of product excel importer you may also want to check here.
Show All Custom Taxonomies in the List
You can choose what Products Fields to show after the Search but here All Custom Taxonomies are Added.
Product Bulk Edit Support for Taxonomies, Custom Taxonomies
Any custom taxonomy will be available on the view and you update multiple products simultaneously.
In the Product Inline Editing, similar to Product Categories, you can add multiple taxonomy terms comma separated.
Product Bulk Edit support for Any Attibutes defined
Update product attributes massively.
Product Bulk Edit support for Stock
Change stock value for multiple products with 1 click!
Bulk Delete / Inline Delete Products
Delete Completely Multiple Products at One or One by one, All in One View!
No More sent to trash! Manage your Eshop faster!
Bulk Create Product Categories (independently from product creation/edit)
Add Multiple Product Categories, comma separated along with their description, slug and even Parent Term.
With ease and All in One Form!
Bulk Delete / Inline Delete Product Categories (independently from product creation/edit)
Delete Multiple or or one by one categories. This feature may be available in wordpress, but the experience is better as there is no page reloading, all plugin is working with Ajax
Import Simple and Variable Products, Update them, Add Images, Import Multiple child – parent Product Categories, Delete Products and Cateogries. All with a simple Excel file!
---
Free Version of Product Bulk Editing – Read more here or
Product Bulk Editing on WordPress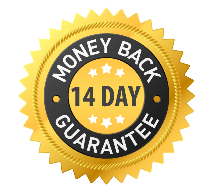 100% No-risk Money Back Guarantee!
If the plugin doesn't meet your requirements, you can get a refund within 14 days of purchase.