Advanced WooCommerce Reporting & Statistics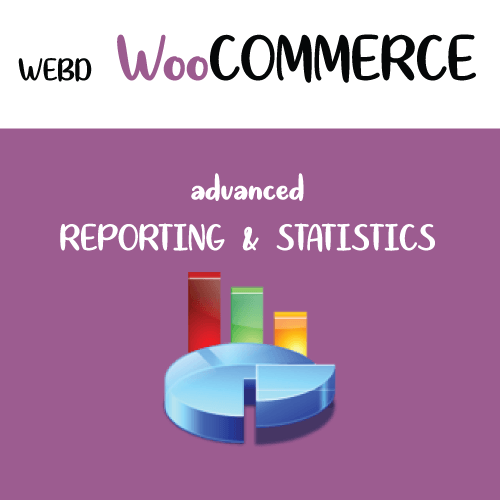 Categories: advanced woocommerce reporting, wordpress plugins
A comprehensive Advanced WooCommerce Reporting Analytics Forecasting and Statistics Tool for Woocommerce Orders, Product Sales Report, Products, Countries, Payment Gateways Shipping, Tax, Refunds, Top Products

Here's how the plugin works:
Activate Advanced WooCommerce Reporting plugin
Visit Woocommerce / Reporting & Statistics link
View All Orders, Customers, Countries, Payment Methods
GET IT HERE
---
GET IT HERE
Advanced WooCommerce Reporting Orders Sales Report
Customers Sales Report
Countries Sales Report
Payment Gateway Report
Product Sales Report
Category Sales Report
Coupons
Total Sales grouped by Year
Total Sales grouped by Month
Search and Get Reports for Today, Yesterday, This Week, This Month, Last 2 Months
Next Month's Sales Forecating
Visual Reports – Pie & Bar Charts
Nice Display with Graphs, Barts & Pie Charts for display the reports where applicable.
100% Responsive
The plugin will perfectly display properly in all devices as it is fully responsive.
---
Get Advanced Woocommerce Reporting and Statistics PRO

Next Month's Forecast
Get a forecast of Sales based on Previous Data. You can get forecast for All Sales, Per Category, Per Product.
Search by Dates
You can Search by Year, Month, more predefined Date Periods, Customly defined specific period from to, by Product & by Category.
Search by Product/Category
You can shortlist and get reports by Product & by Category.
Low Stock Reporting
Visit the Stock Management tab to get a detailed report about product that are low in stock.
In the same tab you will find Low Stock Reminder Report for products low in stock that actually sell!!
Search – Sort Lists
Search within the retrieved results easily with input field.
Email Report
You can define in the plugin's settings to get email on a Weekly or Monthly basis.
The email includes This Month's , This Week's Report & Low Stock Management Report.
Reporting Saving – EXCEL
You can easily export and save reports in xlsx format for further analysis.
Get Advanced Woocommerce Reporting and Statistics PRO