Modal – Popup Widget for WordPress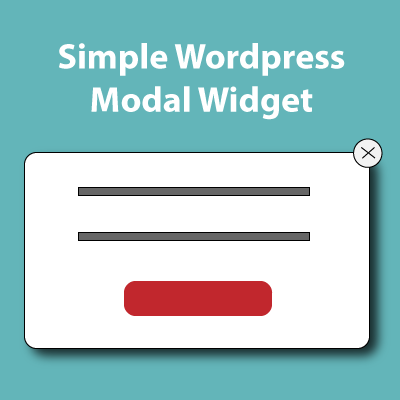 Categories: wordpress plugins
Get A Modal Popup widget for your WordPress site!
A simple plugin to add you offers or promotional content in your WordPress site via the widget created which you can obviously reuse.
The plugin is creating a widget where the only thing you have to do is add:
Header Text
Content Text and
Footer text
HTML is allowed in the Content area of the popup, thus you can add images, styling, etc.
You can also define Header alignment, footer alignment and modal width.
---
PRO Version – Get More Functionality With PRO Version
Customize Colors
Customize colors of header, content, footer and match your website's scheme or your promotional's needs.
Decide on showing popup again on Users pressing Close Button
If you don't want to show over and over again on every page load of a specific user you can specify that in the widget's settings.
Customize Wrappers
Define what tag (h1,h2,h3,h4,p,strong) your Header and Footer will have.
Display Any content with Shortcode
Showrtcodes are allowed in the main content area of the popup so you can display anything!