Bulk Import WooCommerce Product Translations with Excel for WPML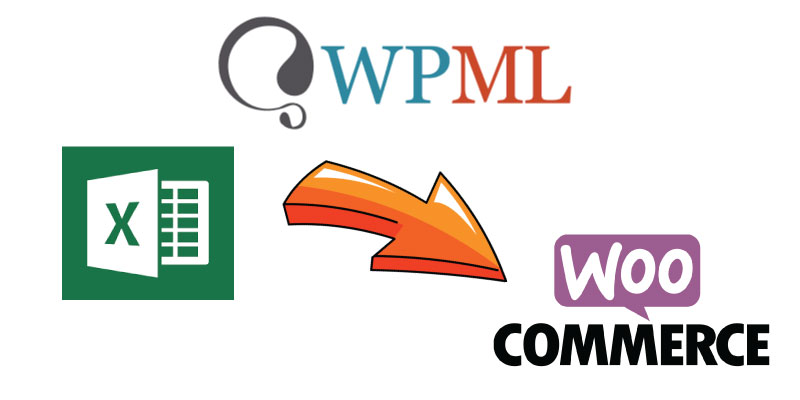 Categories: wpml product translations import
Tags: import product translations excel, import woocommerce translations, wpml product bulk import translations

Running WPML WooCommerce eshop and need to bulk import WooCommerce Product Translations?
Have you already obtained any of our premium plugins Store Migration, Product Import/export with Excel or Woocommerce Product Excel Importer & Bulk editor ?
If not you probably should. Translating WooCommerce Products has never been easier. All these plugins use the power of a simple Excel file to import your data with a click of a few buttons.
In their latest versions these plugins provide support for importing Product Translations and are compatible with WPML famous translation plugin.
Translating WooCommerce Products
The process is quite simple:
In your import excel file you just need 2 more excel columns, ORIGINAL TITLE and  LANGUAGE CODE.
For your initial products this is not a prerequisite – the default language defined in WPML settings page will be used and the ORIGINAL TITLE is not needed.
You select your Excel file and you just map this new excel columns to the mapping screen – a simple drag and drop or automap (this will work if the label in the excel is the same )
You can view a sample excel file here
Import WooCommerce Product translations for WPML using one of the plugins below and according to your needs