How to Export WooCommerce Product with Images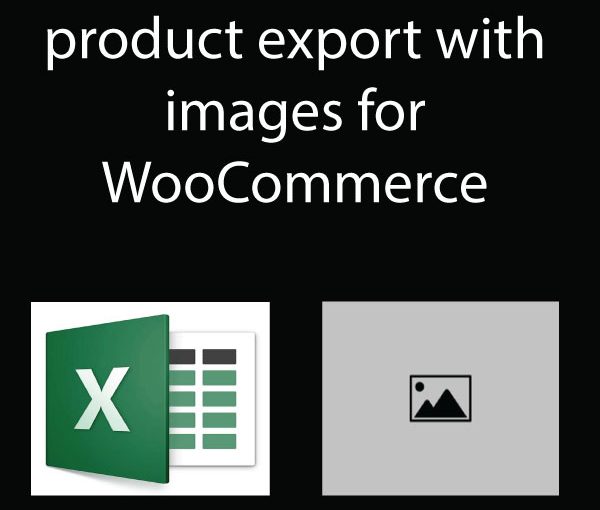 Categories: export product woocommerce, Export WooCommerce Product with Images, import product woocommerce
Have you been struggling to find a way of exporting you WooCommerce Products along  with your images? Migrating a WooCommmerce eshop or updating various products without any bulk editing or massive import and export features can be tedious.

Now you can do it with WooCommerce Excel Import plugin for WordPress.
The PRO Version of WooCommerce Product Import Export Plugin allows to also do exactly this as well, export products with their various metadata including featured image url  as well. Another great feature is that it also exports the product media gallery images URL's, if product media gallery images are defined in a field comma separated.
View the WooCommerce Product Import Export with Images plugin here.
You just need to Navigate to WooCommerce Product Import Export Plugin  Export screen
There you can choose what fields to export for each product.
Important thing to note is the pro version of this excel exporter for WooCommerce provides support for both simple and variable products.
Once you are satisfied with your products fields and taxonomies selection – make sure your have selected "thumbnail_id" and / or "product_image_gallery".
By default an xlsx file will be directly ready to export. Alternatively you can also export in CSV and text format if interested.
Summarize All Benefits of Product Export with Images Plugin
As you may realize Product Import Export with Excel Plugin features does not only extend on exporting just the images, but
You can export many different product fields along with its taxonomy terms and attributes
Exporting existing products will also provide you the ID of each product – if simple – or the id of the product Variation, if we are talking about a variable product. Once you have this you can do the next which is:
Bulk Edit WooCoommerce Products based on product ID or based on the product title. This way updating prices, stock quantities, descriptions and more will be made easy with the hit of a button and can save you lots of time.
As you guess you may also Import Products in Bulk Simple or Variable in WooCommerce, just by using a simple excel file. This is the main feature of this WordPress plugin and such a feature should definitely accompany you in the process of building new eshops with hundreds or thousands of products or if you just need WooCommerce product Bulk Editing functionality.
Either you are a firm that builds websites and eshops for customers or you manage your own eshop being able to

Export WooCommerce Product with Images
Having a Product Bulk Edit feature for your WooCommerce

Will definitely save you lots of time!
Ready to export your WooCommerce Products with their Images?
View the WooCommerce Product Import Export with Images plugin here.