Description
are you a freelancer or a small Business? you run a WooCommerce Store and sell Offline Products on Retail shop or Services?
Have you already tried and enjoying using CRM ERP Business Solution for WordPress as your main ERP Accounting system?

Extend its Customer Relationship Management Capabilities Further
with the PRO ADDON!
bulk import / export
with excel
user segmentation
user discounts
troubleshoot ticket system
products wholesale prices
bulk & personal emails
user activity tracking
CRM ERP BUSINESS SOLUTION is all in one solution for WordPress and WooCommerce mainly targeting freelancers and small businesses that need a data processing software to manage their business better. It can work for those that sell online with WooCommerce and/or sell only offline.
The PRO ADDON – with the business owner in mind that already has a web presense or their company ie manages a WordPress website or the one that sells online using the WooCommerce eshop solution – will further extend Customer Relationship Management Capabilities and will push handling your operational daily tasks effortless .
CRM ERP PRO ADDON FEATURES & BENEFITS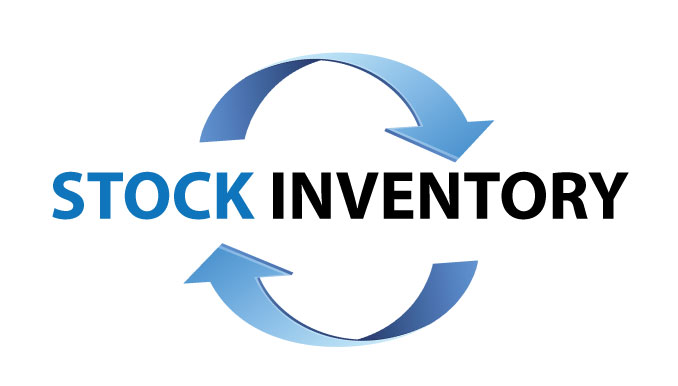 PRODUCT STOCK INVENTORY
add stock quantity for your products
sync product stock increase on adding pay invoice from vendor
sync product stock decrease on adding sale invoice to customer
option to disable product stock inventory syncing
This way you can manage your physical products stock super easy!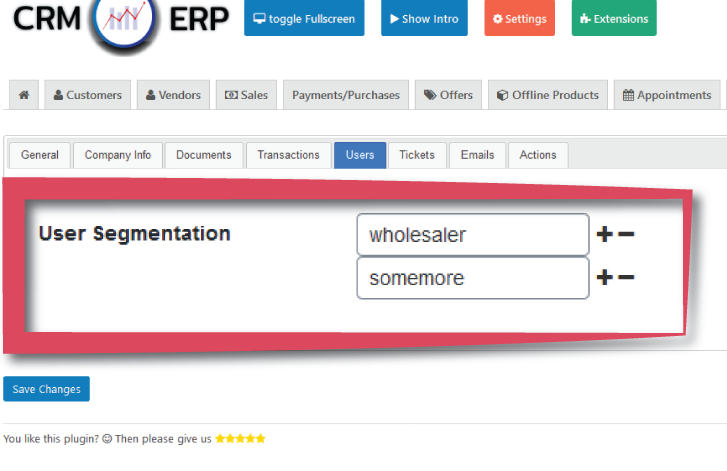 USER SEGMENTATION
categorize your customers, vendors or suppliers
for Better Targetting and Marketing Campaigns.
The PRO Addon allows you to create and name your own segments,
assign your Customer or Vendors to a segment.
This way you can target better!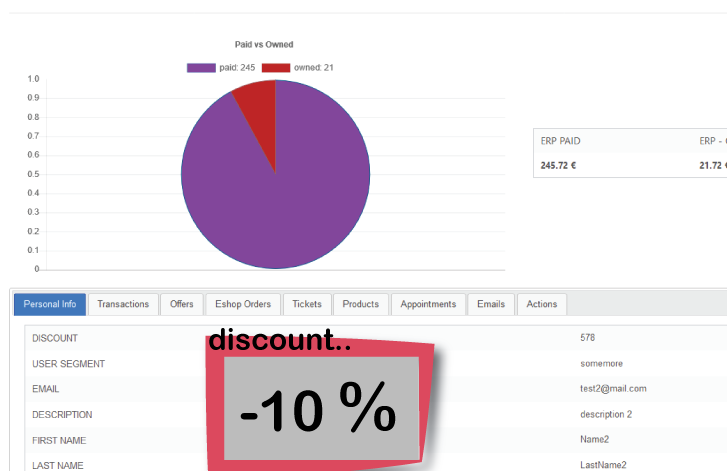 USER DISCOUNTS
apply customers discounts for your Offline Sales Transactions. Per User or Segment!
You can insert per user an amount of discount and this will be automatically calculated once you insert a new transaction .
This way,
you do not need to memorize or yourself memorizing anything.
This discount will also be visible at your Customer's Record Page built by CRM ERP Business Solution System.
BULK IMPORT & EXPORT WITH EXCEL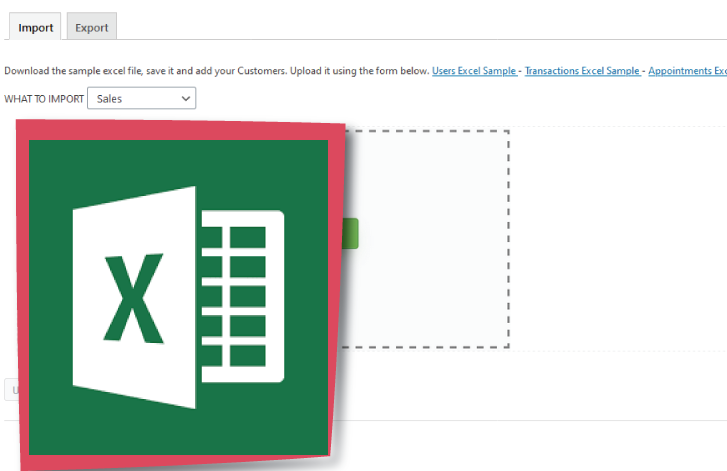 easily import products , sale transactions , appointments, customers or vendors with a Click of A Button!
Do you maintain a record in another system ?
now you can easily get advantage of the power of Excel and import in no time!
Similarly you can export and track effortlessly in Excel transactions, products, sales, vendors, appointments
keep the records you may need!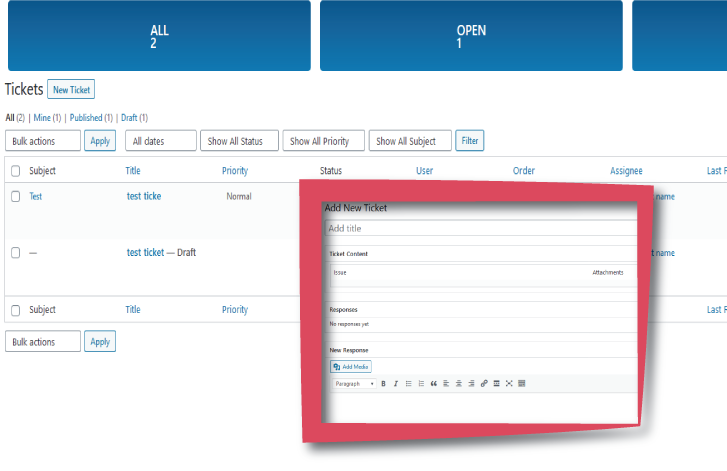 TROUBLESHOOT TICKET SYSTEM
Lacking a Troubleshooting Ticket System for your customers?
Get the PRO Addon to get helpdesk system that works well in your Backend and Frontend of your WordPress site.
Allow your customers to submit a problem ticket from your frontend or just
record any issues internally in your backend
Never lose Track of any customers issuues with your business
Increase Customer Satisfaction &
get a better customer retention now!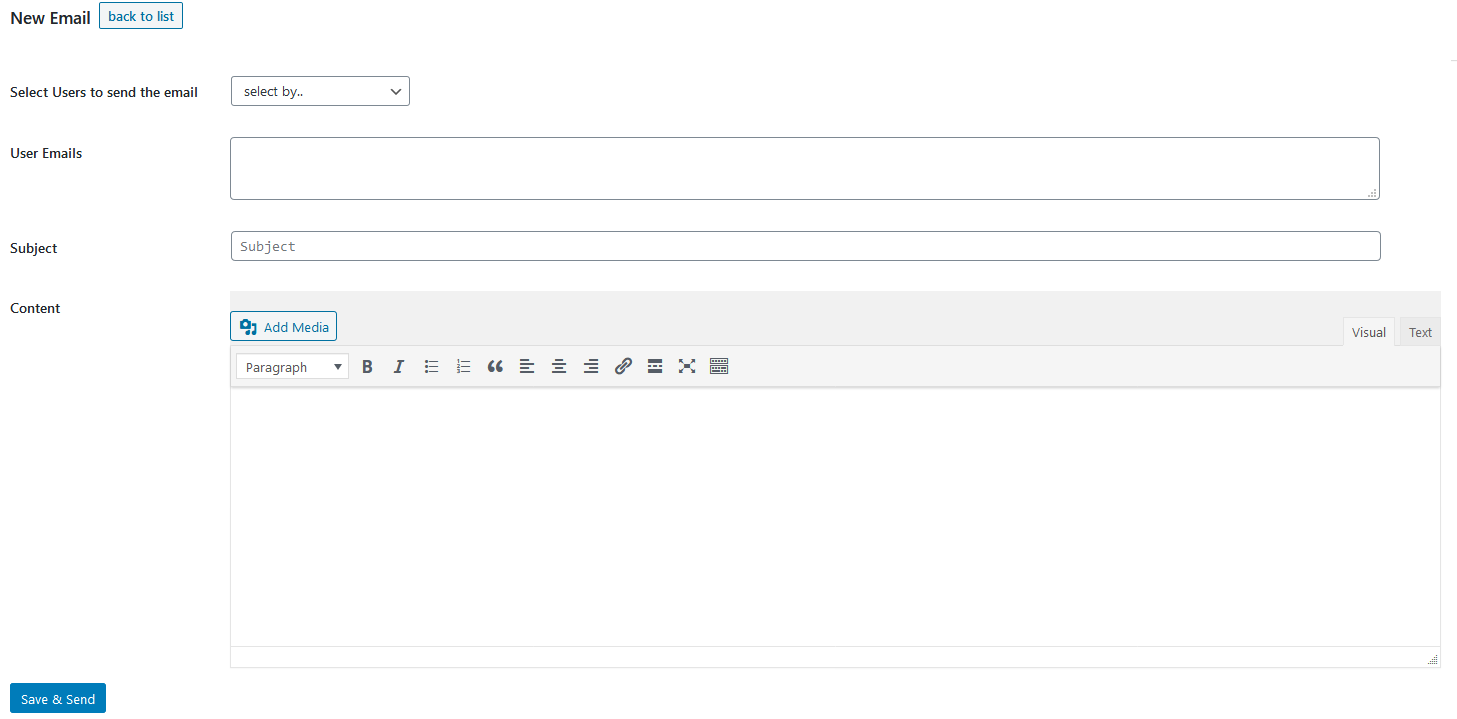 BULK EMAILS & PER CUSTOMER
send Bulk Emails to your Customers per Segment
per product Bought
to those with no Transactions
.. or just per customer personally.
All these communications recorded in customer's View Page. Keep your communications at the high Level!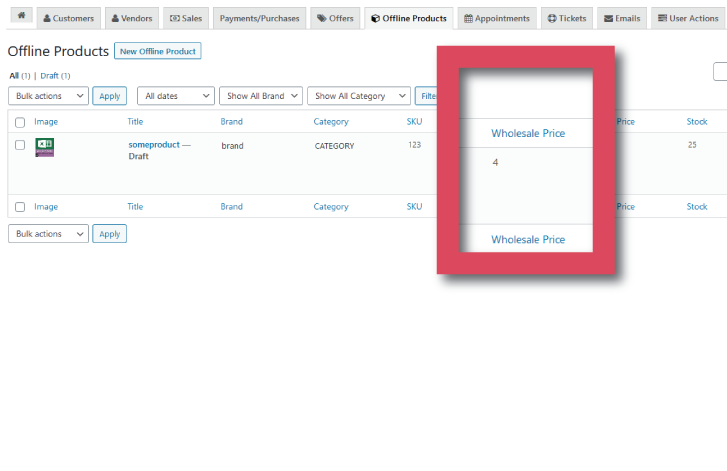 WHOLESALE PRICES TO PRODUCTS
insert CRM ERP Business integrated Products your whole sale price
get notified for each price instantly in your Transactions
start selling wholesale right away!
This cool feature will inform you once you insert a new Transaction & you select your products once there is a wholesale price & ask whether you would like to include that! You won't need to go back and search again for your Wholesale prices!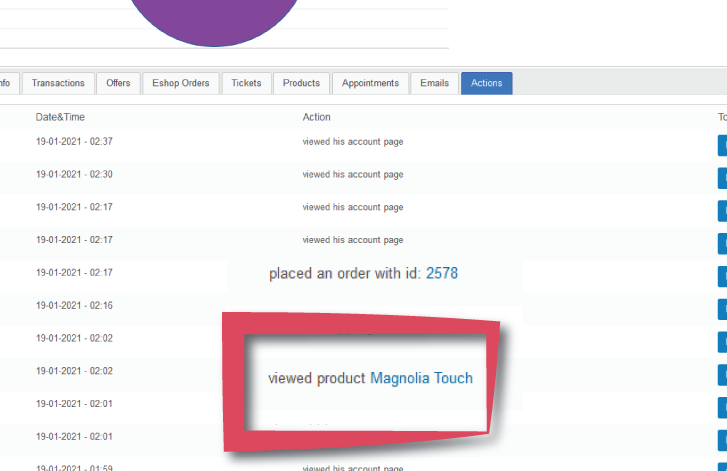 USER ACTIVITY TRACKING
you can select type of customer to track or per segment
get record of all customers interactions , like when viewed a page, a product you sell or placed an order.
Know your customers better and plan your Marketing campaign!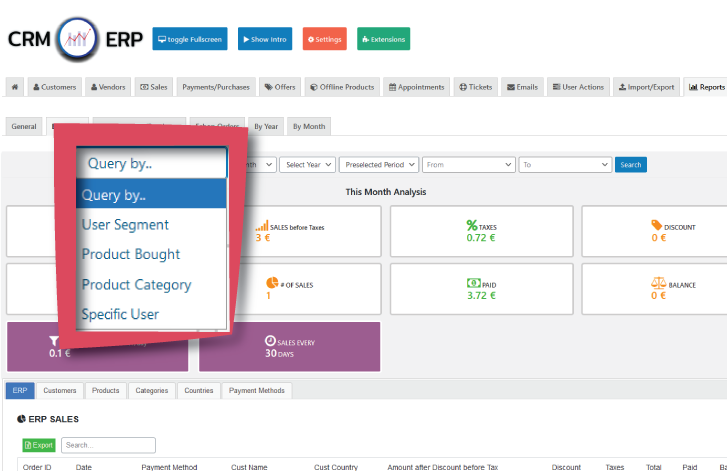 BETTER CRM ERP REPORTING
better and more specific reporting to reach your target goals
get reports by customers
get reports by user segment
get reports by product bought
and retrieve the exact results you need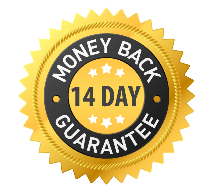 100% No-risk Money Back Guarantee!
If the plugin doesn't meet your requirements, you can get a refund within 14 days of purchase.