How to Track User Activity in WordPress with CRM ERP Pro Addon
In this tutorial we will demonstrate how you can track user activity ( customers – vendors ) in WordPress using CRM ERP PRO Addon for CRM ERP Business Solution for WordPress and WooCommerce.
DEFINE CRM ERP USER TRACKING SETTINGS
Navigate to CRM ERP settings page and click the Actions tab
Select what Users to track . You can track all customers, per segment or per role.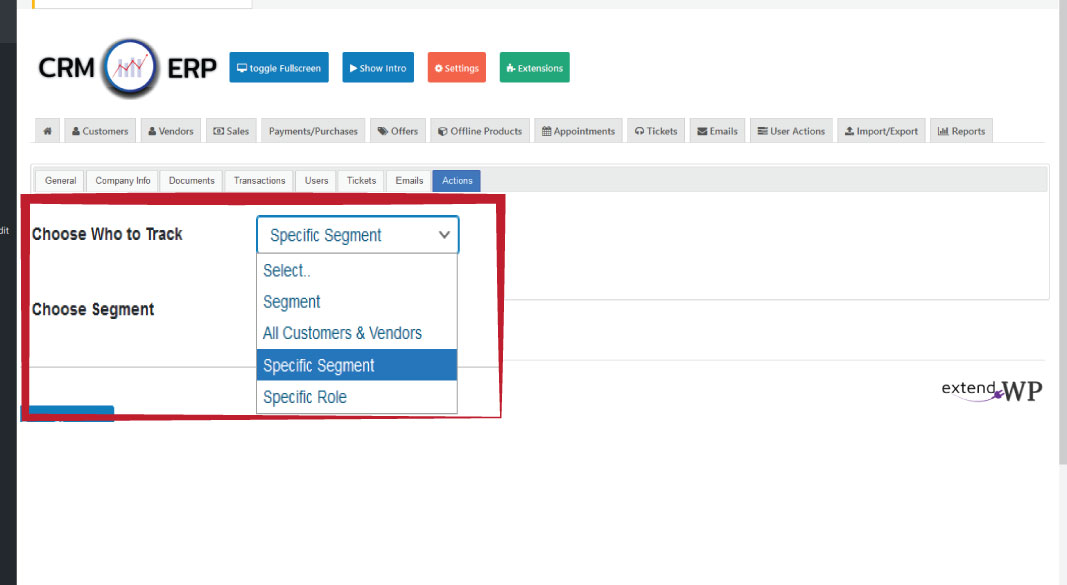 In our example we will test a customer that belongs to a customly define segment, the wholesaler segment.
Later we will view the frontend of our WordPress site as this user to perform some actions, suchas viewing a product page, adding to cart and finally placing an order.
CHECK A USER'S RECORD PAGE IN CRM ERP
Navigate to Customers
Hover over the user and click View
Navigate to Actions Tab
Here you will get the list of all performed action in the frontend of your website.
Finally you can delete a specific action or choose to delete them all.