How to add Sales transactions in CRM ERP business solution and check Balance
In this tutorial we will demonstrate how you can add sales transactions in CRM ERP Business Solution for WordPress and how you can check Transaction balance if it not paid in its total.
ADD A NEW SALE TRANSACTION
Navigate to Sales from CRM ERP main menu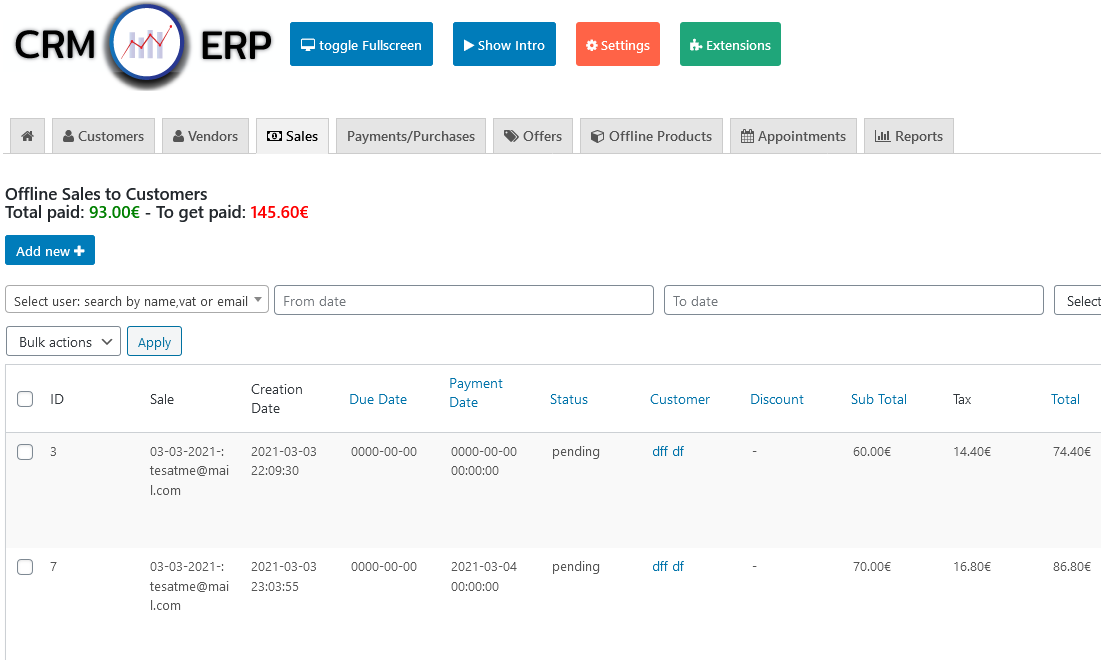 Click on Add New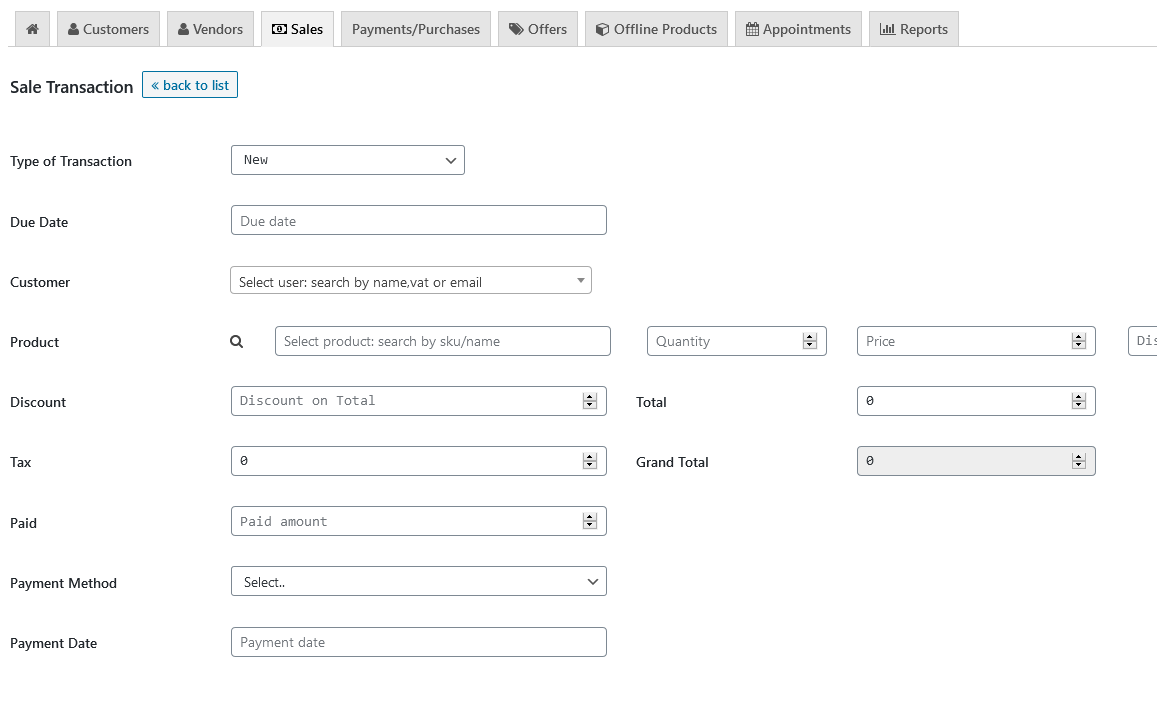 In this screen is where you will fill all the necessary details:
Select type of transaction , whether it is a new or payment of an existing transaction
Select a due date, if sending invoice to customer and there is a due payment date
Select customer from a dropdown list
Search for Products to insert: here you can search by Title or SKU . Once product is found you select the quantity , the price is automatically got by the database, but this is also a matter of change to your preference.
The price will by automatically adjusted according to the quantity you select. You can also set a discount per product which may be visible in the invoice.
Select discount in total amount
Tax is autogenerated according to your tax amount in plugin settings, but you can adjust a custom amount.
Add a Payment amount, if there is already a payment for this transaction. You can also clear the sale transaction if the transaction is fully paid.
If inserting a paid amount, payment date field , becomes mandatory to insert payment date
If inserting a paid amount, or the payment method is predefined, insert payment method (payment methods are customly inserted in settings page of CRM ERP plugin )
Press save and you will be navigated to Transaction View Page.
CHECK SALE TRANSACTION BALANCE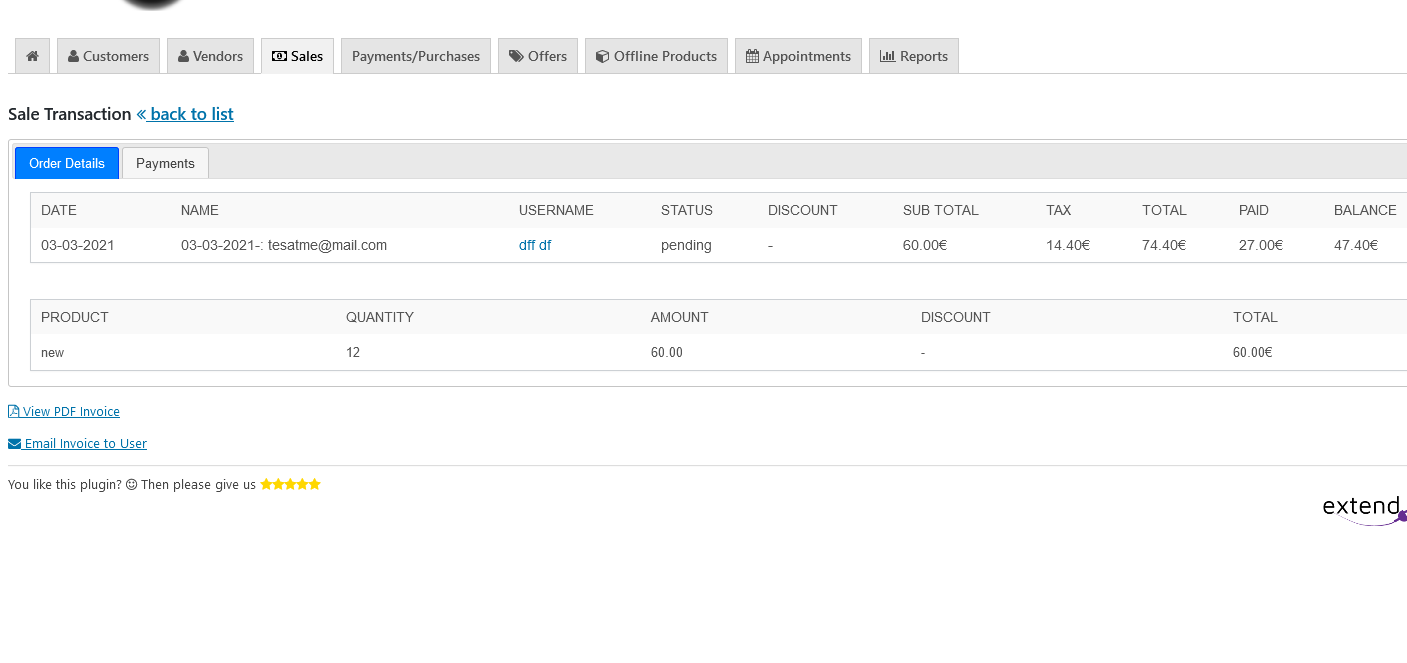 In VIEW page ( accessible from CRM ERP / SALES / hover to a sale transaction and click on View )  you can view all the information about the Sale Transaction along with the
Balance,
the products added,
the customer of this transaction,
the payments of this transaction.
Last but not least, you can directly Add a payment to this transaction directly from this screen by navigating to Payments Tab.